Global Health Certifications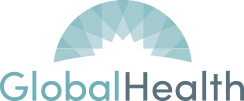 If you are certifying for the first time, Global Health will notify you when it is time to begin the certification process.
Please note: The 2021 Global Health certification does not certify you for 2020. You must take both the 2020 and 2021 exams in order to sell for 2020.
Before beginning the certification process, you must be AHIP certified.

Global Health now offers a $50 discount on the AHIP!

Login to the Global Health Agent Portal https://agents.globalhealth.com/agents_login using your email address and the password supplied by Global Health via email (usually "password").
You will be asked to change your password after initially logging in.
Once logged in, click on the "AHIP Training" link to be redirected to the AHIP site.
After you have taken your AHIP and transmitted it electronically to Global Health you can return to the Agent Portal to take the certification exams.
To access the certifications, click on "Agents" in the top menu and choose the "Training/Exams" link.
You will need to take the GlobalHealth Compliance (2010) Exam and the GlobalHealth Product (2021) Exam. You can click on the Training link above the exam link and the training slides will be downloaded so that you can refer to them during the exams.
Once you have completed your certifications, your results will be sent to GlobalHealth.
Once your training, testing and appointment confirmation is complete, you will be sent a welcome letter that will contain your agent writing number.